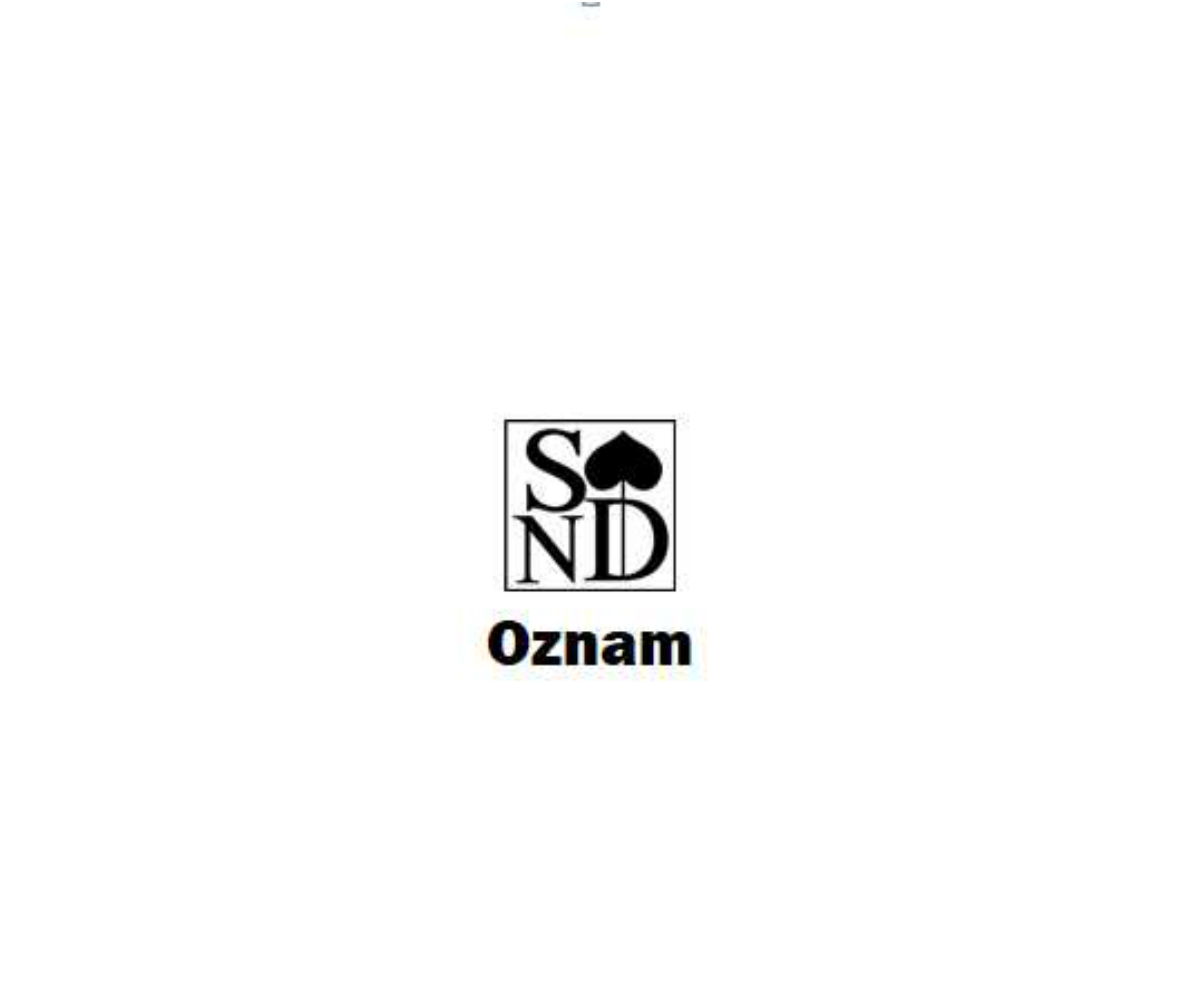 Considering the declaration of the Slovak government on the state of emergency and following the meeting of the Civil Protection Staff at the SND on 16 March 2020, the SND Director General Peter Kováč issued an instruction to extend the closure of the SND historical and new buildings, as well as the SND Stage Decorations and Costume Studios UNTIL FURTHER NOTICE.
The Civil Protection Staff stated, at the above meeting, that, as of today, no additional cases of COVID-19 infection have been identified among the SND staff.
All SND performances are cancelled until further notice. Spectators who have purchased tickets to the performances cancelled as stated above or to those that will be cancelled on the same grounds, may request a refund in writing at
rezervacie@snd.sk
. Please include in your email your bank account number and bank name (IBAN, SWIFT/BIC), along with a scan of your tickets to be refunded. Kindly note that we will only be able to deal with this agenda
UNTIL FURTHER NOTICE
.
In connection with the SND public appeal
Pass Culture A Rescue Wheel / Podajte kultúre záchranné koleso
we would like to kindly ask esteemed spectators, to give, if at all possible, our culture the rescue wheel by not claiming refunds on tickets on the performances we had to cancel due to COVID-19. You will help us get through these trying times. Many have already joined the initiative and we are most grateful to each and every one of you for the gesture of goodwill. Further information
https://www.snd.sk/aktuality-tlacove-spravy
We shall keep you updated on the latest developments on our website.
Thank you for your support. Stay fit and healthy!
Yours SND