Susie Wang for Nationaltheatret – National Theatre of Norway: Mummy Brown
Susie Wang for Nationaltheatret – National Theatre of Norway: Mummy Brown
The new SND building, Studio
4. 12. 2022
19:30 h
-
20:50 h
Susie Wang is a Norwegian independent theatre company established in 2017 by a group of theatre makers - the director Trine Falch, the actress Mona Solhaug, the musician and actor Martin Langlie and the stage designer Bo Krister Wallström. This award-winning group, whose members are the former icons of Norwegian post-dramatic theatre, shall visit the Drama Studio of the Slovak National Theatre at the beginning of December. On the evening of December 4 and the morning of December 5, they will perform a Mummy Brown production that is entirely unparalleled in our theatrical context. This is for several reasons.
In particular, Norwegian theatre critics often define the director Trine Falch as a sexy, provocative, infantile, destructive, adorable and awe-inspiring lady. Welcome to a museum that offers a mirror of all of that and more. The peculiar personality of Susie Wang examines (not only) the female body, which she uses as a site of excavation, but with the principle of somewhat inverted archaeology. It is not a man who searches for the traces of history but the past that finds a man to drag him down into a black hole. I mean, literally. The second part of the trilogy of this company, which is currently considered one of the most distinctive and exciting when it comes to "new theatre", seems at first glance to be a conventional hedonistic horror film. In reality, however, it is much more packed with ideas than it might seem.
The objects displayed in the marble room on marble platforms are artefacts that could be artworks. Or at least they could symbolise it. In this case, however, they represent something mysterious and perhaps connect with the logic of dreams. Maybe they come from outer space, maybe from the distant past. In any way, the objects take on new meanings and significance here. The audience, in turn, gets the opportunity to explore the spectacle through a kind of "dramaturgy of dreams". It makes the whole work surprisingly and brilliantly playful and unpredictable. Even an activity like crunching suddenly has a different meaning here. There are references to the Rorschach psychological test and stage effects we wouldn't see regularly, as well as references to other works of body horror that are often more difficult to spot, and there is no shortage of them here. For example, glimpses of Ridley Scott's iconic Alien are in this marble universe. Will you be able to recognise them there? However, there is also a distinctive theme of gender identity - the role of women and the biological aspects of the female gender, both expected and real.
Tested by years of experience, the Norwegian duo of a distinctive female director and set designer have produced an entertainingly sophisticated metaphorical yet hyper-real exploration of the human soul. In this case, the universe in which the story takes place is a symbolic representation of a not-always-pleasant past. Mummy Brown, albeit in a very idiosyncratic way, encourages us not to be afraid to look deeply into the eyes of our past. To touch it, no matter how dark and frightening the thought makes us feel, and to understand that it is essential not to let it consume us. Traumas tend to be intense, sometimes, they can involve physical pain or loss, but they can be healed. The unconscious, mental health, sexuality, self-love, and childhood. These are all powerful contemporary themes which Susie Wang offers in this production with great finesse, somewhere between surrealist psychoanalysis and body horror. However, the production is also very inspiring from a technological point of view, and as far as the work with this type of symbol is concerned, it is entirely new in our context. Become a co-creator of an imaginary world full of dreams, hallucinations and fantasies, and see your life from a different perspective - take Susie Wang by the hand and go to the museum, which will be located in our studio.
Mummy Brown won the Norwegian Theatre Critics Award for the best performance of the 2018/19 season.
Concept: Susie Wang
Text / direction: Trine Falch
Scenography: Bo Krister Wallström
Sound/music: Martin Langlie
Light design: Phillip Isaksen
Sound engineering: Bård Ingebrigtsen
SFX: Fanney Antonsdottir
Stagecraft: Simen Ulvestad
Carpenter: Jon Løvøen
Production: Guro Vrålstad
Photo: Alette Schei Rørvik
Cast:
The Guard: Mona Solhaug
Frank: Eivin Nilsen Salthe
Margit: Julie Solberg
Museum guests: Fanney Antonsdottir, Martin Langlie, Simen Ulvestad, Phillip Isaksen
The production is performed with Slovak and English subtitles.
The performance is not suitable for sensitive people and for teenagers under 16 years of age.
Ticket price:
€ 15
Supported by Iceland, Liechtenstein and Norway through the EEA and Norway Grants.
Working together for a green, competitive and inclusive Europe.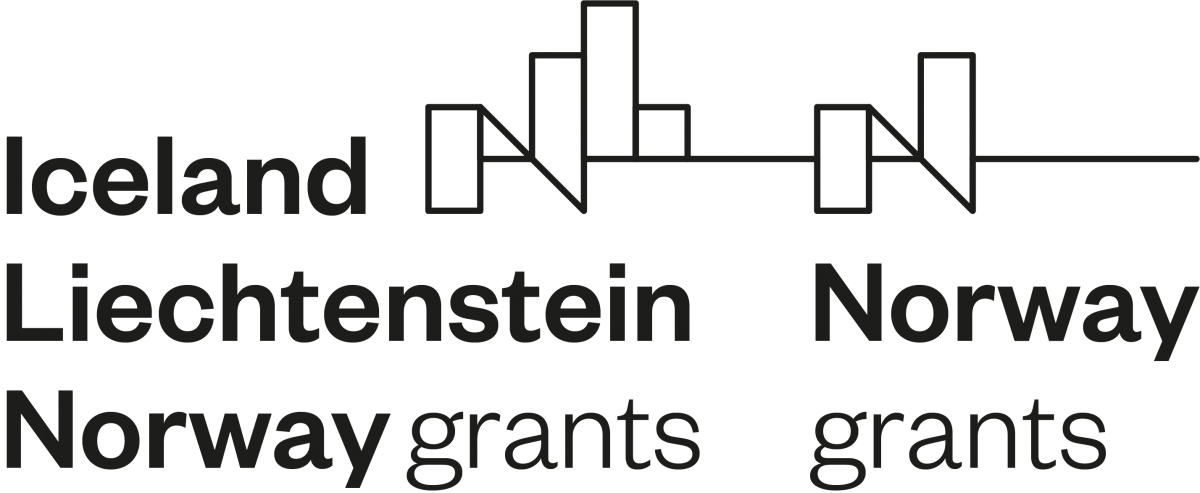 Subtitles: sk
Hosted at SND
Note
UNASSIGNED SEATS