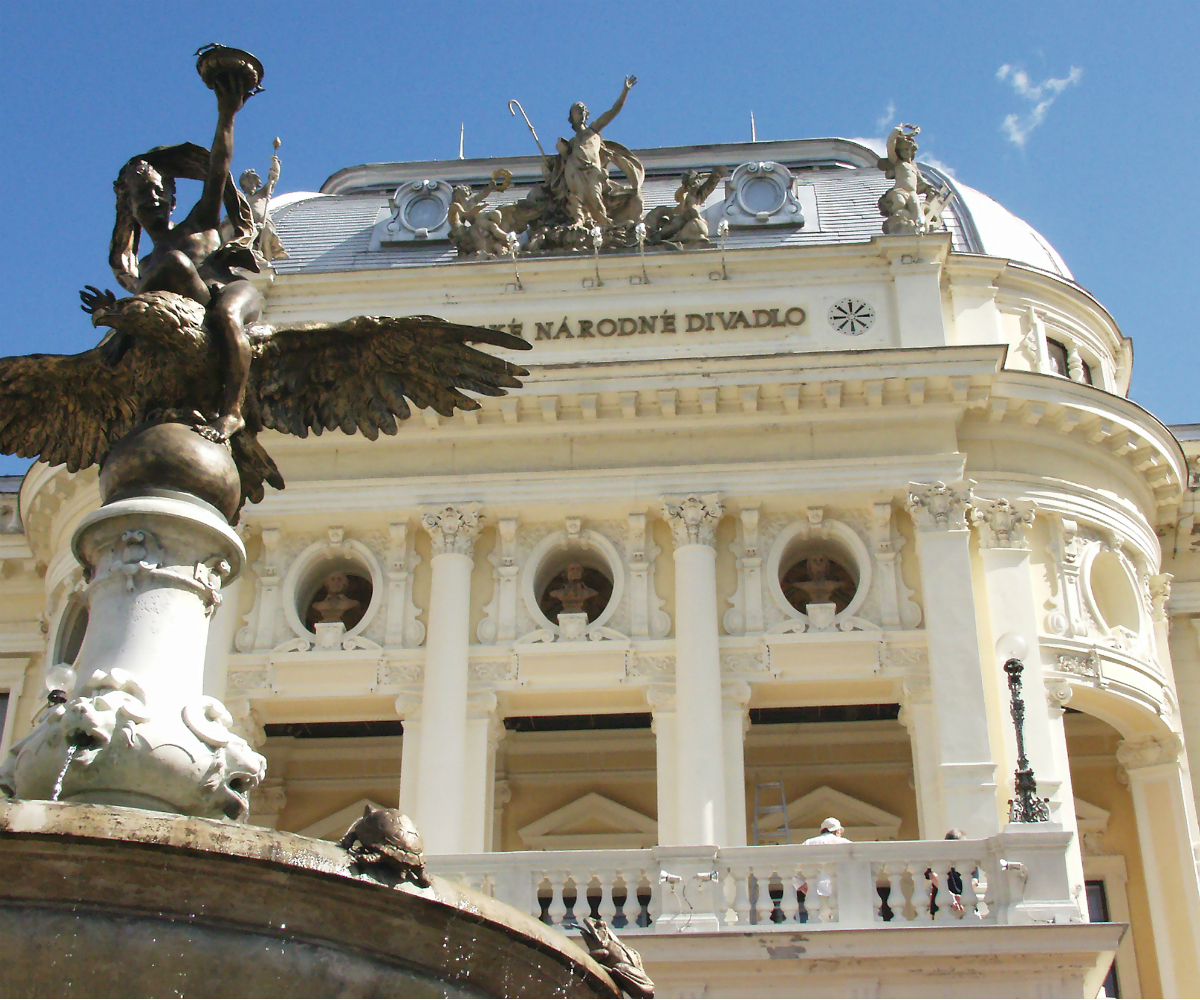 Fanfare concerts are yet another novelty brought to you by the SND Opera. In addition to productions or hosted events, such as the pre-première matinées or dramaturgical introductions to each evening performance – music aficionados have an opportunity to enjoy on weekends lavish shower of classical music poured from the balcony of SND historical building.

The coming Spring inspired the programming team at SND Opera to make the most of the splendid location of the historical building to shower the Old Town with fanfare tunes on Saturday afternoons all the way to the Summer.

Do stop by the SND building on the square Hviezdoslavovo námestie to help us launch the series this Saturday, 6 April at 17.00 hrs.
Fanfare concerts
On selected Saturdays
From 17.00 to 17.30 hrs.
From the balcony of SND historical building on the square Hviezdoslavovo námestie in the very city centre
Concert schedule

April: 6, 13, 27

May: 4, 18

June: 1, 8, 15, 29